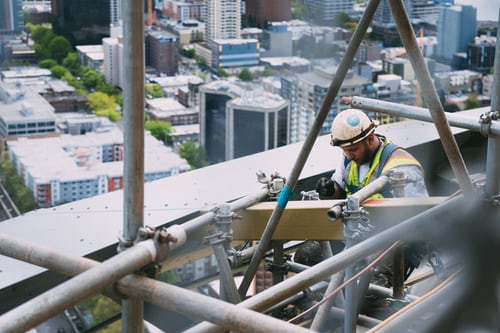 6 Factors to Consider for Building Conservatories in Thornbury
Conservatories are the buildings that are made up of glass. If you want to enjoy the comfort of a home and pleasure of a garden, building conservatories in Thornbury is a good idea. This glass building is used to cultivate plants, and sometimes these buildings are used as extra leisure rooms in your house.
The team of Severnside Design & Build Limited suggests you to look at some factors when you opt for a conservatory in your home.
Understand the Purpose of Building a Conservatory
First, decide the purpose of building a conservatory in your home. Some people want to make it a study room or yoga room, and others decide to make it a guest room or plant reservation room.
Design the conservatory according to your need. If you are confused about it, take suggestions from an expert builder in your city.
Choose a Right Roof for the Conservatory
It depends on the weather of your country which type of roof is ideal for your plants in the garden, if you are keeping them in the conservatory. If you are keeping plants in your conservatory, glass roofing is required so that sunlight enters the room both in winter and summer.
If you are planning to convert the plant room into a guest room or a study room, an expert idea of the team of house conversions in South Gloucestershire can help you. The experts suggest opting for a solid polycarbonate roof to make the room safe and comfortable.
Choose Appropriate Colours
The colour of the glass in the conservatory should be light-shaded, so that sunlight enters the room properly. If you choose a dark-shaded glass, it may not provide sufficient light that may block the process of photosynthesis.
Find Weatherproof Material for Building a Conservatory
The conservatories in Thornbury should be weatherproof because rainfall, storm, and snowfall may harm your plants in the conservatory. Moreover, if you or your guests are planning to live in the conservatories, find durable glass and roofing to ensure safety.
Make the Conservatory Insulation Proof
The insulation material of the conservatory should give you a warm effect in winter and keep your room cool in summer. Moreover, the roofs of the conservatory should be capable of blocking ultraviolet rays from the room that are harmful to the inhabitants inside the conservatory.
The Room can be Made Soundproof
It is not necessary to make your conservatory soundproof but if you are making it a study room, and desire to avoid external noise, make it noise-insulated. Find appropriate materials for building the conservatory so that you can muffle the external noise that is annoying.
Bottom Line
The team of Severnside Design & Build Limited suggests keeping the aforesaid factors in mind for building the conservatories in Thornbury. Keeping these ideas in your mind will always help you design and construct a safe and comfortable conservatory in your area.
To know more about constructing a building, contact at 07908-249-040. You may also email at SALES@SEVERNSIDE.LTD.