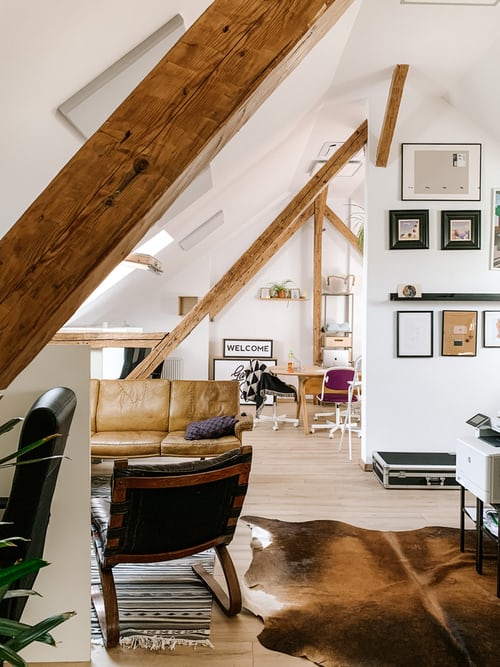 8 Things You Should Not Do With Loft Conversions South Gloucestershire
A loft conversion provides you with much-needed space in your home, as well as significantly increasing its value. In fact, studies show that a property can increase as much as 20% above market value if improvements, such as a loft conversion, have been carried out. However, if you are planning for a loft conversion, there are a few important factors you need to take into consideration. The following 8 key factors will help you understand what loft conversion involves, how it will affect your property, and whether it is the right way to add more space to your home.
Not many people understand that Loft Conversions South Gloucestershire is not just about adding space to your home. Building an extension in your loft adds extra weight to your house. Even though this would just be a minute weight increase, it is vital to ensure that your building structure can bear the added weight.
Even after your house renovation contractor has checked these details, a building control officer will also want to take a look at the edge of the house to expose the foundations. An expert will be able to determine if your building requires underpinning to support the extra weight. If this is the case, be prepared to spend more than your initial loft conversion budget.
How much does a loft conversion cost in Bristol?
The addition of a basic loft conversion starts from £15,000 plus vat and the average loft conversion is approx. £25,000 plus vat. This will provide a bedroom and a suite.
Before starting any loft conversion, you need to be certain that the loft is high enough to support conversion. Some lofts just aren't tall enough, and this can cause a lot of issues down the line. Building regulations specify that a standard loft should be at least 180 cm from the floor. However, to have a really comfortable space after conversion, it is advisable that your loft exceeds 230 cm from the floor to the roof.
While you are trying for headroom and roof height, also consider these fundamentals such as space for your plumbing and water tanks, the staircase to the loft, and other things you will need. If you have height problems for your New Build Renovations South Gloucestershire then it would be impossible for the contractor to attain for a loft conversion.
Do loft conversions need planning permission UK?
For most loft conversions, planning permission is not required. That's because they generally fall under your permitted development rights. Being said that, you will need to get planning permission if your plans exceed certain limits and conditions, such as extending or altering the roof space beyond its current limits. Even though you don't necessarily need building regulations approval, having it will take the risk out of the project, and make it easier for the builder to give you a fixed quote rather than undertake your project using vague estimates.
Windows and Natural Light
The beauty of loft conversion is that you don't need extensive alterations to create provisions for natural light. Skylights are a great option for your new build renovations in South Gloucestershire and will provide all the natural light you need. Skylights are also a great way to save on energy bills, as they help to keep your home warm during the cold weather but not during the nights. You can even install skylights that can be opened so that your room does not get stuffy during the summer months.
When it comes to installing windows, dormer windows will make for the ideal loft window. However, you don't need permission for dormer windows at the back of your house. If you are having problems getting permission to install dormer windows at the front of your home, then you can consider using skylights in the front and dormer windows at the back.
Remember to install dormer windows in your new loft space, your loft would be exposed to the elements for the duration of the installation. If you are carrying out the conversion during a rainy period, you may want to consider using temporary plastic sheeting to protect against rain and moisture.
When opting for newly built renovations of your home, there are safety implications to consider, especially with fire safety. And while making loft conversions would have very little effect on fire safety, as long as you make the windows large enough to serve as an emergency exit, the same cannot be said for two-storey buildings. For one thing, the new floor will need new plaster on the ceilings below, to provide extra fire protection, and the converted loft must be separated by a fire door at the new stairs. In addition to these, the new room will need a big enough window that can serve as an emergency exit, and an electrical installation should include linked smoke alarms on each floor, which all blare out the moment one is activated.
Your new loft conversion would require insulation if you want to make it comfortable enough to live in. Heat insulation is one of the most important aspects of a loft conversion, but because of changes in energy efficiency standards, this is no longer as easy as it used to be. In many cases, the insulation will have to be fixed between the rafters as well as the roof covering. But this also provides the added benefit of making your new loft airtight. It may also be a good idea to add underfloor heating to provide extra warmth during the colder months.
Apart from the heat insulation, the floor of your new loft will also need soundproofing, so as not to inconvenience the people below. You should also consider insulating the walls against both heat loss and noise so that every part of your new loft conversion is comfortable, warm, and quiet. If the height of the loft is less this would not be possible.
Building the stairs to your new Loft Conversions South Gloucestershire correctly is one of the complicated aspects of a loft conversion. Because lofts are usually narrow and tight, it can be difficult to get stairs that will reach up there. While it is okay to use narrow stairs so that they can fit the narrow loft space, getting furniture up them makes them impractical. Loft conversions require stairs that are custom built and installed by an expert, however, these stairs are usually more expensive than their store-bought counterparts, so bear this in mind when planning for your loft conversion.
When you convert your loft, be prepared to lose some storage space. This can make your loft appear cluttered, small, and overloaded.
Finally, there are certain aspects of the loft conversion process you will not get right. But we hope this article somehow gets useful to you. So it is advisable to use the services of an expert for loft conversions in South Gloucestershire so that you get a space you can be proud of.