LOFT
CONVERSIONS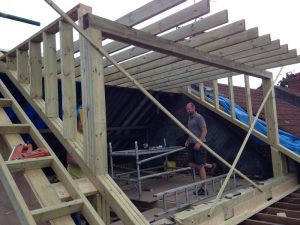 Looking for some expert advice on loft conversions, come to Severnside Design & Build Limited, where you can get all your answers from professional contractors. The experts leave no stone unturned to give you the right suggestions for any interior design which is correct for your property structure as well as budget-friendly. Our loft conversion services are also amazing as it balances the house properly. We also offer conversions for an extra room with an impeccable view.
For a timeless and classic feel, nothing works better than a conservatory. At Severnside Design & Build Limited, you can get brilliantly designed conservatories that add perfection to your home. The wide selection of conservatories lets you choose your iconic design space which comes in special glass effects. The professional contractors design these conservatories in such a way to keep you warmer in winter and cooler in summer.
Other than these, the experts also offer Wall Knock Through services by which you can get a perfect way to utilize the space in your home. Being signed up to the FMB code of practice, all the projects are offered in a clean and tidy manner. The well-organized services never leave you disappointed rather offer extra peace of mind. The services are offered throughout Thornbury, South Gloucestershire, and the Bristol area.
Contact Us
Feel free to contact us using the methods below: