Why Are Conservatories So Popular In Bristol?
In British households, the trend of constructing Conservatories has remained to be an evergreen option. Conservatories are a fantastic addition to a property that acts like a gush of wind in the monotonous daily schedule where our eyes get strained with the continuous scenery of brick and mortar walls. It is hard to predict in Bristol that when you will get a bright sunny day with white clouds ornamenting the blue sky as the weather often acts like a spoiled brat notoriously throwing tantrums. Here, conservatories in Bristol acts as the most ideal house extension option that will help you catch a glimpse of the weather without even getting outside.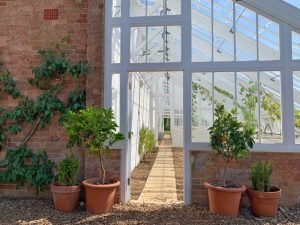 Conservatories in Bristol are a staple addition that can make your property more energy-efficient, sleeker and stylish. However, these three facets are not all, read on to know why the British are so inclined to plan such types of Loft Conversions in Bristol:
Adds a Practical Space: If you live in a small-sized house with limited living space, out of the myriads of way to utilize the whole floor area, constructing conservatories is the most practical and convenient option. Also, conservatories can be constructed within a very short time as it only requires building a framework and trussing the acrylic or glass panels into it. Conservatories can serve as a greenhouse, library, living room or even bedroom with curtains drawn.
Adds a dash of style: A well-designed conservatory in Bristol is a stunning feature of your household that you can show off to your friends, relatives and acquaintances. As we all like to dip our toes in the puddles of appreciation, this is one of the reasons behind conservatories becoming a popular choice of the British and the population all over the world.
Adds Value to your property: Investing in a property is typically a one-time affair and with the price of real-estates sky-rocketing, it is difficult to purchase a new house every time you need it. However, if you think the opposite way, loft conversions in Bristol and a well-maintained conservatory can add a potential amount of substantial value to your property which means that, if you plan to put your house on sale with house extensions, you can get a good return on your investment. According to a recent study by the Telegraph, it has been found out that constructing a conservatory maintaining a good quality can add an overall of 5% to your estimated property value.
Adds Versatility: Are your eyes getting strained being confined within the four walls of your room? Are the same painting, wall decorations and shelves stirring a wave of monotony within you? Then it is time to reconnect with nature. Conservatories in Bristol mostly have transparent walls that let you have a sneak-peek at nature. They are versatile house extensions constructed as per client requirements. Hence, you can add your streak of personalization to make this dainty addition beautiful and useful as per your needs.
If you are planning to construct a designer and customized conservatory in Bristol, you can take recommendations from Severnside Ltd who have been serving many happy clients with their unique house extension ideas.